Film Screening: A Flicker in Eternity by Sharon Yamato, Ann Kaneko, and Joanne Oppenheim
Japanese American National Museum
100 North Central Avenue
Los Angeles, California, 90012
United States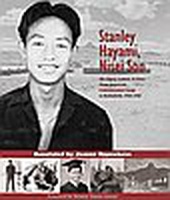 Screenings will be held at 2PM and 3PM.
This documentary tells the true World War II story of Stanley Hayami, a talented young teenager caught between his dreams of becoming an artist and his duty to his country. Based on Stanley's diary and letters archived at the Japanese American National Museum, this coming-of-age tale chronicles Stanley's life behind barbed wire and as a member of the 442nd Regimental Combat Team. The film captures this young man's humor and imagination through endearing cartoons and witty observations that provide a firsthand look at the indignity of incarceration and the tragedy of war.
Q&A with filmmaker and family to follow 3PM screening.
Co-directors: Ann Kaneko and Sharon Yamato
Producer/Writer: Joanne Oppenheim
Special Guest: Dawn Hayami
View the online collection guide for the Stanley Hayami Diary in JANM's archives >>
In conjunction with the exhibition American Heroes: Japanese American World War II Nisei Soldiers and the Congressional Gold Medal
Reservations recommended to rsvp@janm.org or213.625.0414 at least 48 hours prior. www.janm.org

JANM . Last modified May 29, 2013 3:33 p.m.
---