FILM SCREENING: Blossoms and Thorns: A Community Uprooted
Berkeley Public Library
2090 Kittredge Street
Berkeley, California, 94704
United States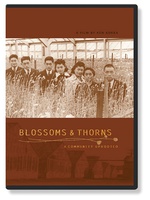 A screening of the short documentary "Blossoms and Thorns: A Community Uprooted" followed by a panel discussion with local community members moderated by filmmaker Ken Kokka and cultural historian Donna Graves.
Stemming from a community effort and sponsored by the Contra Costa Japanese American Citizens League, "Blossoms and Thorns" is a powerful new documentary film about the World War II experiences of Japanese American flower growers in Richmond, California.

vkm . Last modified Jan 09, 2013 1:25 p.m.
---