Q & A with Macha Suzuki
Laguna Art Museum
307 Cliff Drive
Laguna Beach, California, 92651
United States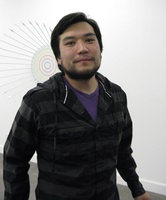 Join artist Macha Suzuki for a walk-through of his ex•pose exhibition, followed by a Q & A session. Suzuki will discuss his installations and how they explore the notion of failure. Richard Chang, art critic for The Orange County Register, called Suzuki's work "a revelation," and Dave Barton of the OC Weekly called it "generous, child-like and a lot of fun."
>> Click here for more information

Free for Laguna Art Museum members, free for non-members with museum admission

vkm . Last modified Dec 05, 2012 6:20 p.m.
---