From Flapping Birds to Space Telescopes: The Modern Science of Origami. A Lecture by Robert Lang
Japanese American National Museum
100 N Central Ave
Los Angeles, California, 90012
United States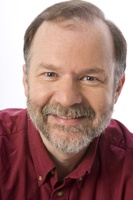 The last decade of this past century has been witness to a revolution in the development and application of mathematical techniques to origami.
Robert Lang, one of the foremost origami artists in the world and a pioneer in computational origami and the development of formal design algorithms for folding, will speak at the Museum followed by an informal gallery talk.
Special: Robert Lang will lead an informal gallery talk after his lecture.
Free with Museum admission. Reservations recommended to rsvp@janm.org or 213.625.0414 at least 48 hours prior. www.janm.org
In conjunction with the exhibition Folding Paper: The Infinite Possibilities of Origami

JANM . Last modified Apr 21, 2012 10:46 a.m.
---