BOOKS & CONVERSATIONS: Fact to Fiction: API Authors Panel
Japanese American National Museum
100 N Central Ave
Los Angeles, California, 90012
United States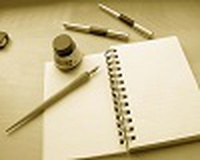 Asian Pacific Islander Festival—FREE!
Join a remarkable panel of novelists featuring New York Times bestselling author Jamie Ford (Hotel on the Corner of Bitter and Sweet), Kristina McMorris (Bridge of Scarlet Leaves), Margaret Dilloway (How to Be an American Housewife), and Paula Yoo (Good Enough). Topics will include the influence of Asian American history on today's literature, weaving true and personal accounts into fiction, and cultural education through storytelling.
Reservations recommended to rsvp@janm.org or 213.625.0414 at least 48 hours prior.

JANM . Last modified Apr 21, 2012 9:47 a.m.
---