Ah Sou Desuka: Is That So! 2012, Tatsu Aoki,
Gene Siskel Film Center
164 N. State St.
Chicago, Illinois
United States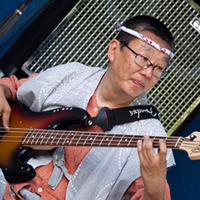 Chicago-based avant-garde jazz musician/composer Tatsu Aoki, a School of the Art Institute of Chicago alumnus, joins special guests in performing a live soundtrack for his new film AH SOU DESUKA: IS THAT SO! Aoki describes this transformative exploration of displacement and Diaspora as "an experimental visual journey of chances."
http://www.faaim.org/

intrepidmouse . Last modified Apr 03, 2012 12:06 p.m.
---