Exhibition and Performance: Visual artist Mineko Grimmer and music of composer John Cage
Japanese American National Museum
100 N Central Ave
Los Angeles, California, 90012
United States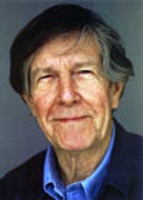 Each of the works, entitled One6 and One10, is an extended composition for solo violin. Written to be performed with a specific kinetic sound sculpture created by the visual artist. Part of Southwest Chamber Music's Cage 2012, a three-year centennial celebration of the work of this seminal Los Angeles-born composer, whose music and thought were highly influential in the development of visual art and performance art from the 1950s through his death in 1992.
$28 for members or seniors over 65, $38 general admission, $10 for full-time students with ID (student rush at the door). The general/senior tickets may be purchased online at www.swmusic.org or toll-free at 1-800-726-7147. Museum members please call 1-800-726-7147 or purchase tickets at the door to receive your discount.

www.janm.org


JANM . Last modified Feb 16, 2012 8:59 a.m.
---