Japan Study Club's Dinner / Lecture series: Akemi Kikumura Yano - Emerging trends and transformations in Japanese American culture and communities. The Next Chapter
Terasaki Foundation Laboratory building
11570 Olympic Blvd.
Los Angeles, California, 90064
United States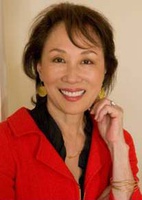 Attachments
Exciting news!
Upcoming Japan Studies Club welcomes Dr. Akemi Kikumura Yano, former director of Japanese American National Museum.
Discuss current trends and changes in Japanese American communities and culture based on her current research and observations while conducting fieldwork in California and other locals in the U.S.
Reception and dinner at 6:30pm
Followed by presentation at 7:30pm
For more information: http://terasaki.org/nibei/index.php

yn . Last modified Sep 27, 2011 6:18 p.m.
---