Amy Hill's "LOST AND FOUND, Life as I (K)NEW It"
Japanese American National Museum
100 N Central Ave
Los Angeles, California, 90012
United States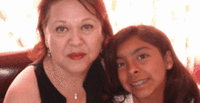 Saturday, October 1: 7 PM
Sunday, October 2: 2 PM & 7 PM
Amy Hill explores how her life has evolved since her daughter became a part of her family. She talks about adoption, single motherhood, multiracial/transracial identity mash-ups and her continuing struggles to figure it all out in a humorous and honest way. Far from her days of flying solo, she has moved into a not so solo world: her daughter may or may not make an appearance. Directed by Anne Etue.
Want to see a teaser of the show? Click here.
$15 Members/Students/Seniors; $20 non-members, includes admission.

JANM . Last modified Sep 17, 2011 1:25 p.m.
---