The Midwest Buddhist Temple Obon
The Midwest Buddhist Temple
Chicago, Illinois
United States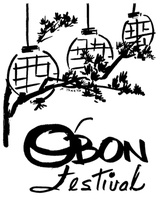 Gathering of Joy
Japanese folk dancing to honor and pay respects to those who have passed away.
First-timers or long-time participants are welcome to learn the dances at the practices listed below and join the festival on July 9.
Practices at 7:30 pm
Monday, June 27; Wednesday, June 29; Friday, July 1
Tuesday, July 5 and Thursday, July 7
Obon Odori Festival
Saturday, July 9 at 8:00 pm
Obon /Hatsubon Service
Sunday, July 10 at 10:30 am


intrepidmouse . Last modified Jun 30, 2011 12:11 p.m.
---