Target FREE Family Saturday: Take It to the Streets
Japanese American National Museum
100 N Central Ave
Los Angeles, California, 90012
United States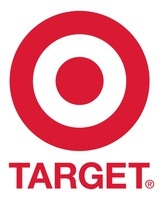 FREE ALL DAY!
Celebrate the exciting world of street art with fun activities and workshops for the whole family!
ALL DAY CRAFT ACTIVITIES:
• Stencil and pencils and markers… oh my! Express yourself with a colorful poster that's all about you!
• Design stickers for yourself and to share.
• Ruthie's Origami Corner: Show someone you care by making a Father's Day card!
SPECIAL EVENTS:
• The Mixed Roots Festival (June 11-12) is an annual event dedicated to sharing and nurturing storytelling of the Mixed and hapa experience. The Festival includes film screenings, readings, workshops, live performance, and a special family event and the largest West Coast Loving Day celebration - all free and open to all!
• The Mixed Roots will be joining in on the family fun by helping you "Define Your Voice." Explore your family and yourself through Art! Make a statement! Examine where you come from, create a self-portrait or make a statement and wear it! Who are you? Be HEARD!!!
• All Target Day kids are encouraged to visit our neighbor, The Museum of Contemporary Art's, newest exhibition, "Art in the Streets," by using a museum pass provided by MOCA's Sunday Studio program. For more info about MOCA's education programs visit www.moca.org.
SCHEDULE:

12 – 3 PM – Live spray painting demonstration by ICU Art
12 – 3 PM – Simple drawing and sketching workshop with ICU Art
1 - 4 PM - Kidding Around the Kitchen will show you how to make citrus sunshine on a plate. A fun, delicious food art recipe sure to put a smile on your face and yummy fruit in your tummy
1 - 4 PM - A Brush Art Artist will write your name!
2 PM – Slide show + history of graffiti art in Los Angeles by ICU Art
For more information, visit janm.org/target.
Generously sponsored by Target, these special Saturdays are filled with fun activities giving families unique ways to learn, play, and grow together.

JANM . Last modified Jun 02, 2011 8:46 a.m.
---