Day of Remembrance Chicago 2011 Featuring Tadashi Nakamura and his Film "Pilgrimage"
The Chicago History Museum
1601 North Clark Street
Chicago, Illinois
United States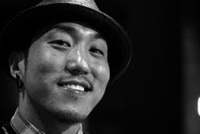 DAY of REMEMBRANCE 2011 FEATURES SCREENING of "PILRIMAGE"
[Chicago, Illinois] – The annual Day of Remembrance 2011 will be held on Sunday, February 13, 2011 at 2:00 p.m. at the Chicago History Museum located at 1601 North Clark Street in Chicago, Illinois.
The Japanese American community in the Chicago area comes together every year to commemorate the 1942 signing of Presidential Executive Order 9066, which led to the incarceration of some 120,000 Americans of Japanese ancestry during World War II. This grave injustice, which resulted in restitution and an apology by the government, had a profound effect on the Japanese American community.
This year's program features a screening of Pilgrimage, an inspiring film about the transformation of an abandoned WWII concentration camp into a symbol of retrospection & solidarity for people of all ages, races & nationalities in our post 9/11 world.
Meet Tadashi Nakamura, a fourth-generation Japanese American filmmaker from Los Angeles. Using archival footage & a contemporary soundtrack, Nakamura tells his community's history to a new generation. The Director will present his film and answer questions from the audience.
This event is sponsored by the Chicago Japanese American Council, the Chicago Japanese American Historical Society, the Japanese American Citizens League – Chicago Chapter, and the Japanese American Service Committee. The program is free & open to the public. Parking is available for $9 with validation one block north of the Museum at Clark and LaSalle Streets (entrance on Stockton Drive). For further information, 773-275-0097, ext. 222.

intrepidmouse . Last modified Jan 19, 2011 9:02 a.m.
---