Bridging Two Cultures: Grace Etsuko Lee Discusses her Personal Experiences in Japan and the U.S.
Tateuchi Democracy Forum
111 N. Central Ave.
Los Angeles, California, 90012
United States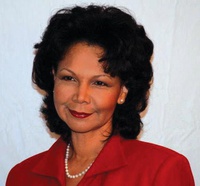 Attachments
Ms Grace Etsuko Lee, an internationally recognized business and etiquette consultant, speaker and trainer for corporations, will share some tips on how to avoid deal-breaking mistakes she observed in her years as a successful international marketing consultant. Her interactive presentation will concentrate on Western and Japanese social and business etiquette.
Born in Japan and educated in Asia and the United States, Ms Lee is bilingual and equally at home in both cultures. She will also share her stories from her new book, Little Caterpillar in Training; A Culture in Transition and Its Mixed Child in Post-war Japan , a unique and humorous personal story of growing up in Japan as well as in the United State as a bi-racial child."
Date: November 13, 2010
Time: 2pm
Location: TATEUCHI DEMOCRACY FORUM at the National Center for the Preservation of Democracy (across from the Japanese American National Museum)
111 North Central Avenue, Los Angeles, CA 90012
For more information: janm.org/events/tateuchi
*Sponsored by the Tateuchi Foundation
Read an article about her >>
The Recollections of a "Mixed" Woman Raised in Post-war Japan: Author of "Little Caterpillar in Training" Grace Lee / 戦後の日本に育ったミックス女性の回想 -「リトルキャタピラ・イン・トレーニング」の著者 グレース・リーさん-

JANM . Last modified Oct 22, 2010 10:54 a.m.
---