Chicago Book Signing for "Angel Island"
Dr. Jose Rizal Heritage Center
1332 W. Irving Park Rd
Chicago, Illinois
United States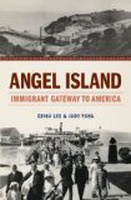 "Angel Island" will take place on Sunday, October 3, 2010 at the Dr. Jose Rizal Heritage Center, 1332 W. Irving Park Rd., Chicago from 3 to 6pm.

The Filipino American Historical Society of Chicago, Chicago Japanese American Historical Society, the Chinese American Museum and the Filipino American Council of Chicago will co-sponsor a 3-fold program celebrating Filipino American History Month, Chicago Artists Month and the book launching.

Ms. Erika Lee , co-author, will be present for book-signing and a comprehenive introduction to the history celebrating the 100th anniversary of the Angel Island Immigration Station.

Admission is free. Reservations requested by calling Estrella, 773-947-8696 (10 rings for answering service) or email,fahschicago@gamail.com.

intrepidmouse . Last modified Sep 14, 2010 11:28 a.m.
---