Music and Arts in the Camps
NJAHS Peace Gallery and Gift Shop
1684 Post St.
San Francisco, California, 94115
United States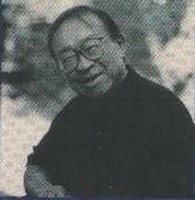 An exciting panel discussion with the community's accomplished musicians and scholars. The panelists will be George Yoshida, author of Reminiscing in Swingtime ; Dr. Anthony Brown , composer, drummer and bandleader (Asian American Orchestra); Mark Izu , composer, bassist and founder of First Voice; and Shirley Muramoto , koto (Japanese zither) and member of Murasaki Ensemble. In the NJAHS Peace Gallery at 1684 Post St. in San Francisco Japantown. Admission is Free!
Later that evening George Yoshida will be paricipating in the The Cool Black Couture Pre-Halloween Vintage Costume Ball which celebrates the multicultural contribution to America's music in the Fillmore Jazz Preservation District across Geary from J-Town. Check it out!

njahsdev . Last modified Sep 23, 2010 11:31 p.m.
---