Little Tokyo Historical Society Meeting
Koyasan Buddhist Temple
342 E. First Street
Los Angeles, California, 90012
United States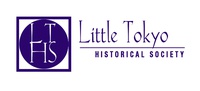 The Little Tokyo Historical Society (LTHS) will hold its monthly meeting this Saturday, January 16th, 9am at Koyasan Buddhist Temple . If you are interested in discovering, sharing, and preserving the history of Little Tokyo, please join us!
For more information, contact Stephanie Van at (213) 473-1665 or svan@ltsc.org.
The LTHS was formed with the following mission:
1) To bring together people with a mutual interest in the history of Little Tokyo;
2) To collect stories, photographs, documents, and other historic materials;
3) To share these stories and materials with the broader community through digital archiving, publications, exhibits, and other means; and
4) To preserve these materials for future generations.

lthistory . Last modified Jul 09, 2010 12:14 p.m.
---