Ayako Kato Dance Performance and Workshop
Happendance
3448 Hagadorn Road, Suite C
Okemos, Michigan, 48864
United States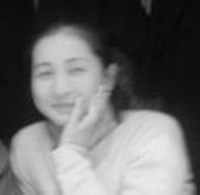 Ayako Kato will teach a workshop on Wednesday, November 4 and perform for Happendance First Fridays.
November 6, 2009 Happendance Company, Happendance First Fridays @ Lansing, MI
Happendance First Fridays are a series of community dance events that are free and open to the public. Food will be served and all donations collected go directly to the performing artists. All First Friday events will take place at the Happendance Studio, 3448 Hagadorn Rd, Okemos, MI 48864. Call (517) 333-3528 for more information!
November 6, 8:00pm: Ayako Kato, founder of Chicago's Epiphany Dance Project, will be giving a concert of new solo works. Heavily informed by her expertise in improvisation, Ms. Kato has toured the world receiving critical acclaim performing original works with her partner, a string bassist.
An article about Ayako Kato: http://www.chicagoreader.com/chicago/ayako-kato/Content?oid=1185118
http://www.happendance.org/

intrepidmouse . Last modified Oct 10, 2010 5:12 p.m.
---