Spotlight on Chicago Arts Education Resource Fair
Chicago Cultural Center
78 East Washington St
Downtown
Chicago, Illinois
United States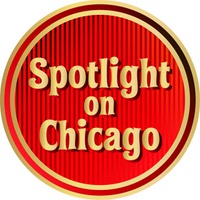 Spotlight on Chicago Arts Education Resource Fair
The Chicago Japanese American Historical society will be available to answer questions both days at this event.
We present the history of Japanese Americans through workshops for educators, classroom presentations at the elementary, high school and college level, the display of public exhibits, and community presentations throughout the Midwest .
Preview Chicago's arts and cultural programs for the 2009/2010 academic year and beyond. This is an invaluable resource for planning innovative activities, fun field trips and group events. It is also a chance to learn how you can work with cultural organizations to establish the arts as part of your core curriculum.
In a single location, Spotlight on Chicago will showcase this city's rich array of arts and cultural organizations - new, familiar and reinvented - as they embrace the coming season with updated education initiatives. Presenters will range from major city museums and theaters to grassroots performance troupes and community cultural centers.
Educators: Wednesday, October 14, 2009
Reception: 4 – 7:00 p.m.
Speaking Program: 4:30 – 5 p.m.
Exhibit area open: 5 – 7 p.m.

Join us any time: Thurs. Oct 15th 9:00 to Noon

Admission is FREE -- Reservations Required
For more information, please call Leigh Fagin at 312.742.4716.
Leigh Fagin
Collaborative Programs Coordinator
Chicago Department of Cultural Affairs
78 E. Washington
Chicago , IL 60602
312.742.4716
leigh.fagin@cityofchicago.or g

intrepidmouse . Last modified Jul 09, 2010 12:13 p.m.
---