Ayako Kato Presents Epiphany Dance Experiment Dance Series FALL 2009
Epiphany Episcopal Chicago
201 S. Ashland Ave
(SE corner of Ashland and Adams) map
Chicago, Illinois
United States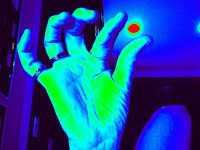 Dance & Music/Sound


On Sunday, October 4th,
EDE presents Dance & Music/Sound , a program exhibiting four dance works extending traditional boundaries as well as establishing a new relationship with music/sound. The performance will conclude with post-show dialogue upon the topic below:
Epiphany Dance Experiment (EDE) is a unique new work and gathering site charged with the development of the dance arts in Chicago. Utilizing the beautiful, historic space of Epiphany Episcopal Church in Chicago's West Loop neighborhood, EDE hopes to be the place where artists try new things, exchange ideas and grow their audience. Please contact for your Suggestion/Support/Inquiry: furyuayajp at gmail.com
More info about Dancer Artist Ayako Kato
http://www.artunionhumanscape.net/
Below is an recent article published in the Reader.
http://www.chicagoreader.com/chicago/ayako-kato/Content?oid=1185118

Dance & Music/Sound
Music is played as itself, yet it is common to view dance with music/sound. What kind of relationship those two has and how the relationship evolved in the history of artistic dance? Here, we observe and discuss how those two are related to each other and how choreographers/dance artists decide the sound/music for their works of dance. It will be also shared how each dance artist perceive sound/music differently.

intrepidmouse . Last modified Jul 09, 2010 12:13 p.m.
---