OAA Inter-Generational Panel Discussion
Japanese American National Museum
369 East First Street
Los Angeles, California, 90012
United States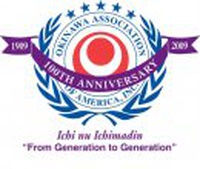 This panel features contemporary community figures of Okinawan descent: Professor Ben Kobashigawa, Professor Wesley Ueunten, Mr. Takeo Kaneshiro, Ms. Aiko Majikina, Ms. Vicky Oshiro Nishiuchi, and Mr. Joseph Jones.
Following an overview of the Okinawan community in Los Angeles and brief presentations from the panelists, the discussion will be opened up to the audience.
**Located in JANM's Central Hall
Admission to the panel is free.
This event is part of the Okinawa Association of America's centennial celebrations. For more information, please visit http://www.oaamensore.org/100/

oaa . Last modified Jul 09, 2010 12:12 p.m.
---