Okinawa Kenjinkai Leaders' Conference
Gardena Buddhist Church
1517 West 166th Street
Gardena, California, 90247
United States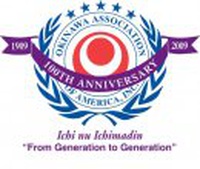 The theme for this year is "Ichi Nu Ichimadin," which means, "From Generation to Generation" (in the Okinawan dialect).
Arriving from multiple states across America, Okinawa Kenjinkai leaders come to discuss the role of the Kenjinkai in the community and how to actively engage their members to fully exemplify the lively Okinawan culture and heritage.
This event is part of the Okinawa Association of America's centennial celebrations. For more information, please visit http://www.oaamensore.org/100/

oaa . Last modified Jul 09, 2010 12:12 p.m.
---