Asian American Immigration Town Hall Meeting
Salvation Army Church
5020 N. Pulaski Rd
Chicago, Illinois, 60630
United States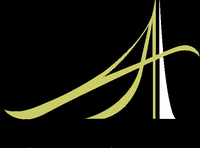 Asian American Institute
SAVE THE DATE!
SAVE THE DATE!
SAVE THE DATE!
SAVE THE DATE!

.

Immigration reform will deeply impact the
Asian American community. Our voice is
critical to the discussion on the immigration
reform, and as we actively engage with other
immigrant community, Asian Americans will
gather together to hear our stories and engage
in meaningful progress towards more just and
humane comprehensive immigration reform.
- Hear stories of immigrants and the difficulties they face with the current immigration system

- Hear from Reps. Quigley and Schakowsky

-Stand in unity with other Asian Americans to say that our country needs to do something about the broken immigration system

- Volunteer to help out with the event.
For more information on the event, to volunteer or to RSVP,
please email Sung Yeon or call her at 773.271.0899.
This event is a collaboration of Asian American Institute, Coalition for a Better Chinatown and Korean Resource and Cultural Center.
Asian American Institute
For further information please contact JASC at jascinfo@jasc-chicago.org.
Website: http://www.aaichicago.org/

intrepidmouse . Last modified Jul 09, 2010 12:12 p.m.
---