Bon Odori at Las Vegas
Cimarron-Memorial High School
2301 North Tenaya Way
Las Vegas, Nevada, 89128
United States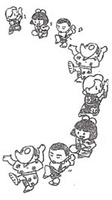 Bon Odori will be held inside a building. The Festival is open to the public.

800 bento lunches were already sold out. Few lunches will be available.
Groups from Buddhist Church of America in Southern California will join the Bon Odori

For information, contact June Maruyama at (702) 869-0680,hmaru@juno.com, or Dale Ito at (702) 869-0557,lvgrandmarose@embarqmail.com.

ylkawashima . Last modified Jul 09, 2010 12:12 p.m.
---