How to Succeed in Baseball -- Program with Shigetoshi Hasegawa & Scott Akasaki
Japanese American National Museum
100 N Central Ave
Los Angeles, California, 90012
United States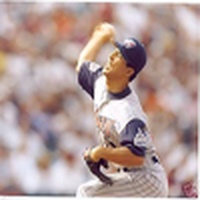 FREE!
Growing up in Japan, Shigetoshi Hasegawa was not the most talented pitcher on his high school baseball team. But, he was determined to become a professional player and play in the American major leagues.
Likewise, Sansei Scott Akasaki knew he would like to work for the Los Angeles Dodgers. He, too, had a plan that included his moving to Japan in preparation.
Hasegawa pitched for the Los Angeles Angels of Anaheim and the Seattle Mariners before retiring and Akasaki is the traveling secretary for the Dodgers.
Learn how both succeeded in this presentation organized as part of the Tateuchi Foundation Public Program series.

JANM . Last modified Jul 23, 2011 8:06 a.m.
---